Dealing with Pesky Plumbing Problems at Home?
Step into Hassle-Free Living with Our Residential Plumbing in Yucaipa, CA!
Plumbing issues? They're easy to ignore until they're front and center. Like when your morning shower turns into a standing bath, or your kitchen sink starts giving off an aroma that's anything but appetizing.
If you're in Yucaipa, CA, you don't have to deal with these inconveniences alone. At Ascent Plumbing Heating and Air, we specialize in residential plumbing in Yucaipa, CA. Whether you're wondering, "Why's my toilet acting shy all of a sudden?" or playing detective with a sneaky leak, we're on it. Our team is all about providing quick solutions that let you get back to your routine without a hitch.
So, the next time you're faced with a plumbing puzzle, remember that there's a team in Yucaipa, CA, ready to put the pieces back together. Reach out to Ascent Plumbing Heating and Air and let's make your plumbing problems history
Residential Plumbing Services in Yucaipa, CA
As the leading Residential Plumbing Yucaipa CA service provider, we offer a vast array of plumbing solutions to ensure the optimum functioning of your home's plumbing system.
Drain Cleaning & Unblocking
Ever stepped into the shower only to find it's turning into a bath? That pesky blocked drain is often the culprit. With our Drain Cleaning & Unblocking, we dive right into the problem, ensuring your drains are clear and your day goes on without a hitch.
Leak Detection and Repair
Ever been haunted by the constant drip, drip in the silence of your home? Leaks can be more than just an annoyance. Our Leak Detection and Repair service doesn't just find those sneaky leaks; it makes sure they're history, saving you stress and money.
Ever been greeted with a cold blast in your morning shower? When your water heater decides to take a day off, it's more than just an inconvenience. We'll either get it back on track or help you choose a new one, ensuring warm and cozy mornings.
Water Treatment and Softening
Tired of spots on dishes or dry skin after a shower? Hard water's likely the uninvited guest. Our Water Treatment and Softening service is here to show it the door, ensuring your water feels and tastes just right.
Pipe Repair and Installation
Ever been jolted awake by the ominous sound of dripping water? Or maybe you've walked into your kitchen to find a puddle where it shouldn't be. Yeah, it's the pipes acting all dramatic again. But fret not! With our Pipe Repair & Installation service, we don't just apply a quick fix. We dive deep, ensuring the lifelines of your home - the pipes - are robust and reliable. So, the next time you hear a sound, let it just be the kettle whistling.
It's the throne of every household, and when it rebels, it can truly test your patience. Be it the never-ending flush, the silent clog, or the mysterious leak – toilets have their way of crying out for attention. That's where our Toilet Services come in. We tackle the tantrums, address the aches, and ensure your toilet is fit for, well, all the business it's meant for.
Faucet and Fixture Installation
Think of a faucet as the jewelry of a room – it can add that sparkle or completely elevate the look. But what if that new, shiny faucet drips? Or the fixture you so lovingly picked just doesn't sit right? Our Faucet and Fixture Installation isn't just about fitting them in. It's about ensuring they function seamlessly while looking their dazzling best. After all, in a house, aesthetics and utility should go hand-in-hand.
Why Ascent Plumbing Heating and Air Stands Out Among Residential Plumbers in Yucaipa, CA
Yucaipa's got plenty of plumbers. Seriously, they're everywhere. But here's the thing: not all plumbers have got what it takes. We've all heard the horror stories – a simple fix turns into a flooded bathroom or a quote magically doubles by the time the job's done.
Look, choosing a plumber's a big deal. Your home's literally in their hands. So why gamble with it?
Here's why folks in Yucaipa have been giving us a ring for over 20 years:
Decades in the Game: It's not just about fixing pipes and taps. It's about knowing homes in Yucaipa inside out. And after 20 years, believe us, we've seen it all.
No Funny Business with Money: The price we say is the price you pay. No last-minute "oh, we forgot to mention" surprises.
We Get You: No two homes are the same, and neither are their plumbing needs. We take the time to get it right, specifically for you.
Always Top-Notch: Whether it's a tiny leak or a big overhaul, we give it our all. Our commitment? A job done so well you won't have to think about it again.
When it comes to Residential Plumbing in Yucaipa, CA, don't leave things to chance. Trust the team that's been the go-to choice for 20 years and counting - Ascent Plumbing Heating and Air.
Experiencing Any Plumbing Issues In Your Home?
Little plumbing annoyances can spiral into big problems if not addressed. The difference often lies in whom you trust to tackle them. In Yucaipa, CA, numerous plumbers are vying for your attention, but making the wrong choice could be costly and stressful.
At Ascent Plumbing Heating and Air, we've been the trusted partner for homeowners for over 20 years. Our commitment isn't just about fixing the problem; it's about ensuring you don't face them repeatedly.
Want a home where plumbing is the least of your worries? Reach out to Ascent Plumbing Heating and Air and experience the difference of trusted expertise.
Contact the plumber or plumbing company to schedule a service call. Be prepared to provide help about the problem.
Ready to Elevate Your Home's Comfort?
Reach Out to Ascent Plumbing, Air Conditioning & Heating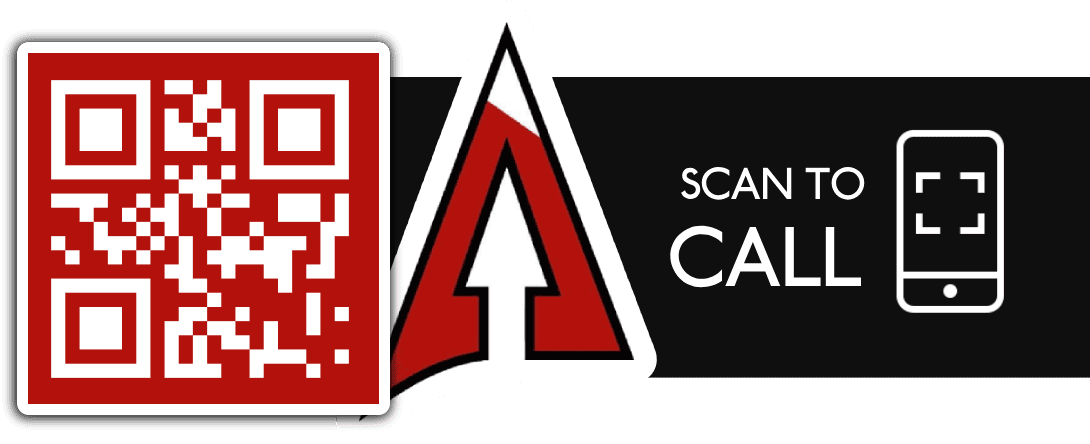 Ready to Elevate Your Home's Comfort?
Reach Out to Ascent Plumbing, Air Conditioning & Heating