Drain Cleaning in Yucaipa, CA Just Got a Whole Lot Easier
Ever had one of those days where your sink just won't... drain? We get it. A clogged drain isn't just an annoyance—it's a silent disruptor. Think about it: water damage, potential health threats from lurking bacteria, and that sneaky puddle you step in with your fresh socks. Frustrating, right?
Welcome to Ascent Plumbing Heating and Air, where we turn the tide on blocked drains.
No more waiting (forever) for the sink to empty. No more wincing at that icky smell. And most definitely, no more surprise indoor puddles. That's our promise. Because for us, it's not just about "Drain Cleaning in Yucaipa, CA". It's about returning peace and normalcy to your daily life.
Our expertise spans from tackling the simplest sink clogs to employing advanced "hydro jet drain cleaning" for tougher blockages. And with our precise leak detection, you can trust that no issue goes unnoticed.
So why wait? Experience the "best drain cleaning service near me" and find out why we are one of the top "local drain cleaning companies" in Yucaipa, CA.
Our Drain Cleaning Services in Yucaipa, CA
Life in sunny Yucaipa, CA is too sweet for unexpected plumbing drama. Beyond the mess, it's the "Seriously? Today?" moments that throw us off. That's where we come in. We're Ascent Plumbing Heating and Air, your local drain peacekeepers. Let's get things flowing smoothly again with our Professional Drain Cleaning Services.
Residential Drain Cleaning
Nothing says "bad morning" like stepping into stagnant water in your bathroom. As these seemingly minor annoyances grow, so does the threat of extensive water damage. Solution? Our residential drain cleaning sweeps away blockages, turning "uh-oh" moments into "oh-so-clean" victories.
Commercial Drain Cleaning
There's nothing worse than a drainage issue when you're trying to keep a business running smoothly. Imagine the unease it brings to your customers and employees. Need a game-changer? Our commercial drain cleaning ensures that your operations flow as smoothly as your drains.
Some blockages smirk at ordinary cleaning. They cling on, causing slow drains and that unpleasant swampy smell. Here's our secret weapon: Hydrojet Drain Cleaning in Yucaipa, CA. High-pressure precision that makes those stubborn clogs a thing of the past.
It's a ticking time bomb – a leak you can't see, slowly wreaking havoc. By the time you notice, the damage might have already been done. No more guessing games: Our Drain Leak Detection in Yucaipa, CA uncovers and fixes those elusive leaks before they escalate.
Why do drains seem to choose the worst times to rebel? Whether it's during a family gathering or just as you're about to relax, these nuisances pop up. Sleep easy: We've got a 24/7 emergency response, ready to handle the unexpected.
Why Ascent Plumbing Heating and Air Is the Name Yucaipa's Residents Trusts for Drain Cleaning
Life's too short for clogged drains and plumbing headaches. You need someone you can trust, and while there are plenty of options, Yucaipa locals have a favorite. Curious why we stand out in the crowd?
No Hidden Costs, Just Clear Drains: Hey, we get it—no one likes surprises, especially when it comes to bills. With Ascent Plumbing Heating and Air, what you see is what you get. Quality drain cleaning, straightforward pricing. No sneaky fees. Easy, right?
Been There, Unclogged That: 20+ years in the game, and Ascent Plumbing Heating and Air has seen it all. Tiny clogs, big blockages, and everything in between. If it's blocking your flow, we've got the know-how to sort it out.
Always Leveling Up: Drains change, tech gets cooler, and we're always on top of it. At Ascent Plumbing Heating and Air, we're all about evolving, learning, and ensuring you get the best of the best in Yucaipa. New tricks for old pipes, you could say.
More Than Just a Quick Fix: We're not just here to clear a blockage and dash. We're in it for the long haul. Ascent Plumbing Heating and Air is about giving you peace and ensuring your home stays hassle-free. Every clear drain? That's our word kept.
So, next time your drains decide to test your patience, remember Ascent Plumbing Air Conditioning and Heating is here - not just as professionals, but as your plumbing family in Yucaipa, CA. Ready to get things sorted?
Don't Let Clogs Drain You
A clogged drain might seem like a minor nuisance, but remember, it's a ticking time bomb. From potential water damage to health concerns, the implications of leaving it untreated are far-reaching. And while DIY solutions can offer temporary relief, there's nothing like a professional touch to truly nip the problem in the bud.
With over 20 years in the business, Ascent Plumbing Heating and Air has become the trusted name in drain cleaning for a reason. We combine expertise with a genuine care for your home's well-being.
So, before that minor clog spirals into a major headache, give it the attention it deserves. Reach out to Ascent Plumbing Heating and Air and let's restore the flow, protect your home, and bring back that peace of mind.
Contact the plumber or plumbing company to schedule a service call. Be prepared to provide help about the problem.
Ready to Elevate Your Home's Comfort?
Reach Out to Ascent Plumbing, Air Conditioning & Heating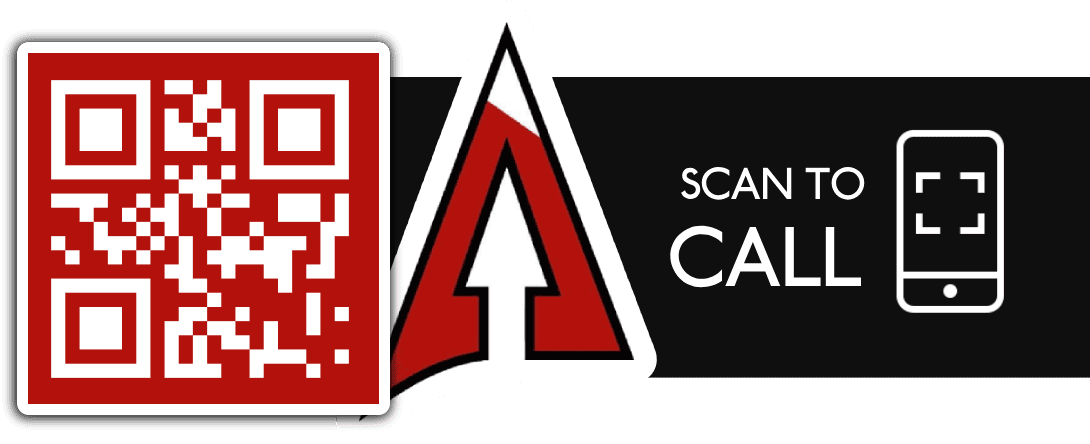 Ready to Elevate Your Home's Comfort?
Reach Out to Ascent Plumbing, Air Conditioning & Heating