Is Your Business Flowing Smoothly?
Elevate Your Operations with Premier Commercial Plumbing in Yucaipa, CA!
Running a business is full of challenges, but plumbing shouldn't be one of them. Minor plumbing issues can morph into major headaches if ignored, hindering your daily operations and chipping away at your profits. That's where Ascent Plumbing Heating and Air steps in, offering expert commercial plumbing solutions that keep everything flowing just right.
As a leading commercial plumber in Yucaipa, CA, we know how crucial a seamless plumbing system is to your business. Whether it's a leaky faucet that needs fixing or a complete plumbing overhaul, our team of skilled commercial plumbing contractors is here to help. Our commitment to solving your plumbing issues swiftly and effectively makes us a leading choice for businesses looking for dependable plumbing solutions without the fluff.
Let Ascent Plumbing Heating and Air be the solution to keeping your business environment productive and plumbing-problem free!
Our Commercial Plumbing Services in Yucaipa, CA - Customized for Your Business Needs
Understanding the diverse needs of commercial establishments, we offer a wide range of specialized services:
Worried about unexpected plumbing mishaps at your business? Our routine maintenance service checks every box, ensuring your plumbing systems work flawlessly. Say goodbye to sudden breakdowns and hello to seamless operation.
Face slow or blocked drains often? We're here to clear things up. Our drain cleaning services tackle everything from minor clogs to major blockages, keeping your business flowing smoothly.
Leak Detection and Repair
Spot a leak? We're on it. Our leak detection and repair expertise means quick fixes to those sneaky drips and leaks, protecting your property and keeping your bills in check.
Commercial Water Heater Services
Need consistent hot water in your business? We've got you covered. From installation to repairs, our commercial water heater services ensure you always have the hot water you need, when you need it.
Restroom Plumbing Solutions
Aiming for top-notch restrooms? Our restroom plumbing solutions focus on functionality and hygiene, so your clients and employees experience the best.
Grease Trap Installation and Cleaning
Running a kitchen or eatery? Keep grease under control. Our grease trap services ensure your kitchen stays clean and compliant, averting plumbing nightmares.
Backflow Testing and Prevention
Concerned about water safety? Our backflow testing and prevention services ensure your water supply remains uncontaminated, maintaining the health standards crucial for your business.
Pipe Repair and Replacement
Dealing with old or damaged pipes? We offer thorough pipe repair and replacement services, reinforcing the backbone of your plumbing system for uninterrupted business operations.
Why Businesses in Yucaipa Trust Ascent Plumbing Heating and Air
In Yucaipa, CA, where commercial plumbing choices abound, picking the right team is more than just a decision – it's a crucial step in protecting your business from costly, disruptive plumbing woes. Here's why Ascent Plumbing Heating and Air is your ideal partner in a sea of options:
Swift Response: In business, time is money. We understand the urgency and ensure quick responses to minimize downtime.
Expertise Matters: With over 20 years of experience, we've tackled diverse commercial plumbing challenges. Rest assured, we know our trade inside out.
Transparent Pricing: No hidden fees, no unexpected costs. We provide clear quotes ensuring your financial planning remains undisturbed.
Customized Service: Every business is unique, and so are its plumbing needs. We provide solutions tailored to your specific requirements.
Ensuring Your Business Never Misses a Beat
A successful business is like a well-oiled machine, where every cog and wheel plays its part. At Ascent Plumbing Heating and Air, we ensure that the plumbing aspect of your business is always up to mark. From restaurants to office spaces, retail stores to warehouses, we've got you covered.
Contact the plumber or plumbing company to schedule a service call. Be prepared to provide help about the problem.
Ready to Elevate Your Home's Comfort?
Reach Out to Ascent Plumbing, Air Conditioning & Heating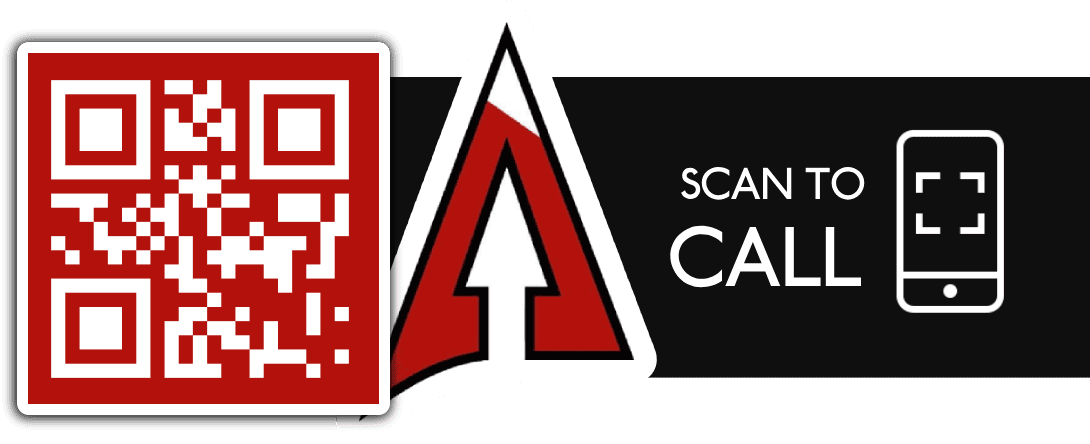 Ready to Elevate Your Home's Comfort?
Reach Out to Ascent Plumbing, Air Conditioning & Heating