Elevate Your Bathroom Experience with Professional Bathroom Plumbing in Yucaipa, CA
Nobody likes to deal with bathroom plumbing troubles. Whether it's that annoying faucet drip that keeps you up at night or a shower that's more of a drizzle than a downpour, these small irritations can really disrupt your daily routine. Your bathroom should be your oasis, not a constant source of stress.
What if your bathroom could work perfectly, every single time? With the expertise of Ascent Plumbing Heating and Air, it can. Our team of professionals knows the ins and outs of bathroom plumbing, ensuring that every leak, clog, and drip is addressed effectively.
When you choose Ascent Plumbing Heating and Air for your Bathroom Plumbing in Yucaipa, CA, you're choosing peace of mind. Say goodbye to makeshift solutions and hello to long-lasting serenity in your bathroom.
Our Bathroom Plumbing Services at Ascent Plumbing Heating and Air in Yucaipa, CA
Your bathroom is a crucial space in your home, and its plumbing plays an integral role in ensuring that everything runs smoothly. At Ascent Plumbing Heating and Air, we offer a comprehensive range of bathroom plumbing services that ensure your every need is addressed:
Faucet Repair and Installation
Ever stood at the sink, utterly annoyed by that persistent drip? Or maybe you're eyeing those sleek new faucet designs online? Leaky or outdated, our team jumps in to fix the current and set up the new, ensuring your sink space feels both functional and modern.
Toilet Repair and Replacement
You know that flush that sounds like it's trying but doesn't quite get there? Or maybe it's time your old throne got a chic upgrade. Whether it's clearing up those mysterious clogs or setting up a stylish new commode, we've got your bathroom's royal seat covered.
Shower and Bathtub Plumbing
There's little as annoying as a shower that trickles when you're craving a deluge. Or perhaps a bath that's more 'leaky faucet' than 'spa retreat'. We tackle everything from stubborn clogs to fresh installations, ensuring your bath-time is pure bliss.
You're brushing your teeth, and that water just isn't going down, right? Slow drains can be a mood killer. Dive into our Drain Cleaning service; we ensure that water flows out as swiftly as it flows in.
Imagine this: You spot a water stain on the ceiling. Panic sets in. But with our Pipe Repairs, there's no need for stress. We quickly spot the culprits and patch them up, keeping your home dry and drama-free.
Remember that hotel shower that felt like a massage? Want that at home? Low pressure can be a letdown, but with our Water Pressure Solutions, we'll diagnose and boost, giving you that invigorating shower experience every day.
Nothing shocks quite like a cold splash in the middle of a hot shower. With our Water Heater Services, you can bask in consistent warmth, whether you're in for a quick rinse or a lengthy soak.
Bathroom Remodeling and Upgrades
Been flipping through those home design magazines, dreaming of a bathroom revamp? From the planning phase to the final polish, our Bathroom Remodeling and Upgrades service transforms your space, merging style with seamless functionality.
Trust in Ascent Plumbing Heating and Air to provide solutions that transform your bathroom into a haven of functionality and relaxation.
Why Choose Ascent Plumbing Heating and Air for Your Bathroom Plumbing Needs?
Alright, picture this: You're staring at a stubborn bathroom issue, wondering who to call. You need someone who gets not just the maze of pipes behind the walls, but the soul of the space too. And that's where we come into play. Here's why folks around Yucaipa keep dialing us up:
Decades of Experience: We've been elbows deep in bathroom plumbing for over 20 years. From tiny leaks to mega messes, there's not much we haven't tackled. We've seen it, fixed it, and made someone's day better because of it.
No Surprise Bills: Ever been shocked by a service bill? Not with us. We're all about straight talk and clear prices. You'll always know what's coming, no hidden nasties.
All About the Details: Whether we're wrestling with a wayward tap or rejigging a whole bathroom's plumbing scene, we're sticklers for getting it just right. Every time.
One-Size-Fits-All? Nope.: Just like thumbprints, no two bathrooms are the same. We get that. So, we custom-craft our solutions to match what YOUR bathroom truly needs.
So, the next time your bathroom throws a tantrum and you're in a bind, remember: Ascent Plumbing Heating and Air is just a call away. Trust us to have your back (and your bathroom's too)!
Tired of Persistent Bathroom Issues?
Clogs, leaks, and those constant bathroom plumbing mysteries? Trust us, you deserve better. Your bathroom should be about relaxation and peace, not a constant game of "guess the plumbing issue."
That's where Ascent Plumbing Heating and Air steps in. We're determined to put an end to those plumbing nuisances for you. With our dedicated team, soon you'll be thinking, "I should've called them sooner!"
So, want to trade those plumbing challenges for smooth sailing? Reach out! Ascent Plumbing Heating and Air is right here in Yucaipa, CA, ready to ensure those plumbing troubles are a thing of the past. Let's get your bathroom back to being your sanctuary.
Contact the plumber or plumbing company to schedule a service call. Be prepared to provide help about the problem.
Ready to Elevate Your Home's Comfort?
Reach Out to Ascent Plumbing, Air Conditioning & Heating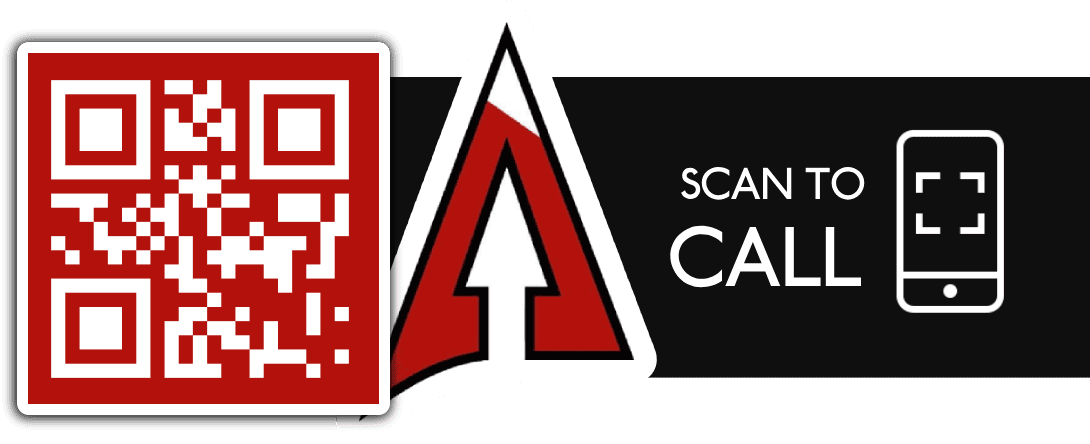 Ready to Elevate Your Home's Comfort?
Reach Out to Ascent Plumbing, Air Conditioning & Heating