Worried about Leaks? We'll Find It and Fix It With Our Leak Detection in Yucaipa, CA
Sneaky Leaks? Not On Our Watch!
Ever had that moment when you're staring at your water bill, wondering, "What on earth?" Or maybe you stumbled upon a sly, soggy patch on your lawn or wall? Yeah, these sneaky signs scream 'hidden leaks.'
Picking the right crew in Yucaipa, CA, to sniff out and fix these covert culprits isn't always a walk in the park. Choosing poorly for something as critical as leak detection can lead you down a path filled with repeated repairs, ballooning bills, and endless headaches. But hey, no need to stress about it – at Ascent Plumbing Heating and Air, we get that, and we're committed to ensuring that doesn't happen to you. Count on us for leak detection and repairs that are all about tracking down leaks, fixing 'em up quickly, and saving you time and money.
Our Leak Detection Services in Yucaipa, CA
Got leaks? Whether it's a puzzling puddle or a mysterious moisture mark, we're here to chase down those leaks so you don't have to. Ascent Plumbing Heating and Air offers services to cover every possible leak scenario. Here's what we've got lined up for you in Yucaipa, CA
Residential Leak Detection
Your home should be your sanctuary, not a place where you worry about leaks. From detecting drips within walls to unearthing underground anomalies, our residential leak detection service ensures your home stays dry and cozy.
Commercial Leak Detection
Businesses can't afford leaks – literally! We get that. So, whether it's a retail space, office, or any other commercial property, we're on it. Our commercial leak detection service helps keep your workspace running leak-free and efficient.
Underground Leak Detection
Hidden leaks underground? They're tricky but not unbeatable. We use the latest technology to detect and repair underground leaks, safeguarding your property from potential damage and saving precious resources.
Leaks under slabs are no joke – they can be disastrous. We specialize in detecting these hidden foes, using non-invasive techniques to locate and fix the problem without turning your property upside down.
Sewer Line Leak Detection
Sewer leaks are a health hazard and need urgent attention. Our team is equipped to detect and address sewer line leaks promptly, ensuring they're resolved quickly and cleanly, keeping your surroundings sanitary and secure.
Pool losing water? It's not just evaporation. We can find and fix leaks in your pool, ensuring every drop stays where it belongs, so you can continue to enjoy your splash time without worries.
Low pressure? Too high? We'll get to the bottom of it. Our water pressure testing can reveal a lot about potential leaks and system integrity, helping us target the exact problem areas in your plumbing.
Emergency Leak Detection and Repair Services
Leaks don't wait, and neither do we. Our emergency services are available round-the-clock to tackle any urgent leak detection and repair needs, ensuring you're not left stranded with a leaky situation.
Each service is crafted with the unique challenges of Yucaipa, CA in mind, ensuring a tailored, effective solution for your leak woes. Don't let leaks dampen your day – reach out to Ascent Plumbing Heating and Air for top-notch leak detection and peace of mind!
Why Yucaipa Trusts Ascent Plumbing Heating and Air for Uncovering and Fixing Hidden Leaks
Detecting and fixing leaks might seem like finding a needle in a haystack, but not for the eagle-eyed experts at Ascent Plumbing Heating and Air in Yucaipa, CA. When it comes to unveiling those stealthy, hidden leaks that can wreak havoc on your home, we're the ones the community trusts. Here's why we stand out:
🚰 Quick on the Draw: Time is water when it comes to leaks, and we're all about saving both! Our crew gets to the heart of the leak fast, so you're not left counting the drips (and pennies).
🛠️ Tech-Savvy Troubleshooters: Leaks can't hide from our high-tech tools. We find and fix the sneakiest of leaks, ensuring they're nipped in the bud before turning into wallet-draining monsters.
🏡 We Know Yucaipa Homes: Our experience in Yucaipa means we're familiar with the common (and not-so-common) leaky scenarios here. From older pipes to modern setups, we've seen and solved it all.
💧 Lasting Fixes, Not Just Quick Fixes: We're not into band-aid solutions. When we fix a leak, it's fixed for the long haul. We ensure you're not calling us back for the same issue.
Caught in a leaky situation? Don't let it dampen your day
Water leaks might seem small, but they're big news to your home and wallet. Wondering if that odd, damp patch on the wall is just a bit of harmless moisture or a sign of something more sinister? Maybe that high water bill makes you think there's an invisible leak playing hide and seek. Don't let these water woes turn your home into a mystery zone!
With Ascent Plumbing Heating and Air in Yucaipa, CA, leak detection isn't just a service—it's a safeguard for your sanctuary. We combine cutting-edge technology with seasoned know-how to find and fix leaks, keeping your home safe, dry, and efficient.
So, why let a little leak lead to big headaches? Call Ascent Plumbing Heating and Air – where leaks meet their match, and you can wave goodbye to water woes!
Contact the plumber or plumbing company to schedule a service call. Be prepared to provide help about the problem.
Ready to Elevate Your Home's Comfort?
Reach Out to Ascent Plumbing, Air Conditioning & Heating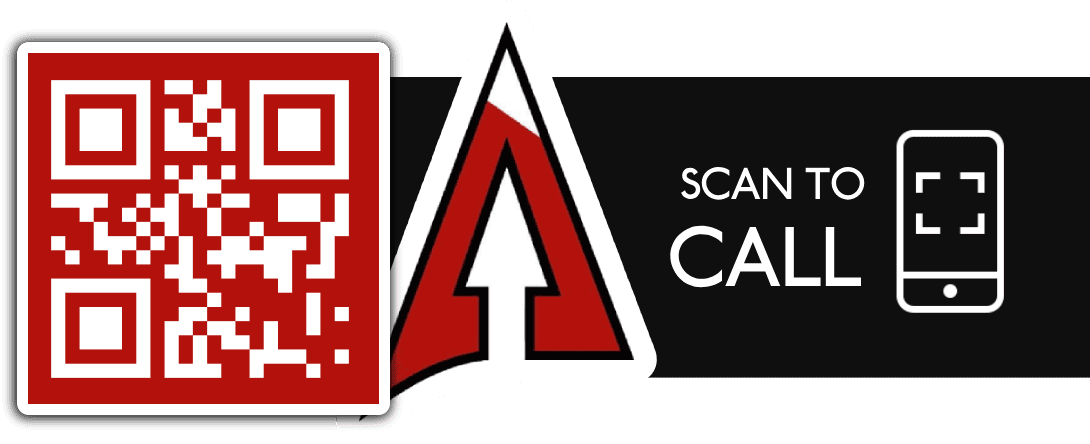 Ready to Elevate Your Home's Comfort?
Reach Out to Ascent Plumbing, Air Conditioning & Heating